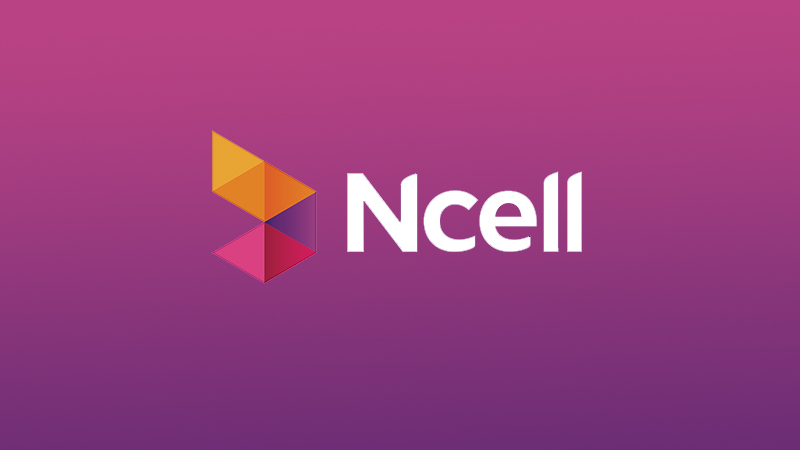 Initially, Ncell used to provide loans (*Sapati) of about Rs. 20 along with a service charge/tax of Rs. 2.55. But now it has increased the loan amount to about Rs. 40 with the same rate of tax.
As far as I know, it was even providing a loan amount of Rs. 80 during the lockdown period which is still available. Well, Ncell has now started providing loans not only on the main balance but other services as well.
But have you ever wondered, what will happen if the Sapati amount is not cleared at all?
You take a loan from Ncell and never pay back the loan amount, you just throw/not use/recharge that SIM card at all. So, now what's gonna happen next? Will, they deactivate the SIM card/number? Will Ncell report a case on this issue? Will they call/say me to recharge my number/balance?
If you also wanna know read this article will help you know the answer and clear your doubts.
Ncell Axaita Limited is the first private mobile service provider operating in Nepal. While Nepal Telecom (NTC) remains the first governmental/public mobile service provider. Also, Ncell (now 'Ncell Axaita Limited') was previously known as Ncell Private Limited.
The following statement was stated on Ncell's official site. "Ncell is committed to building the best-in-class mobile network experience, connecting some of the remotest areas of Nepal with digital communication offerings."
In 2004, Ncell was first incorporated as 'Mero Mobile' which after four years was acquired by Telia Company and rebranded as 'Ncell' in 2010. On 12 April 2016, Ncell became part of Axiata Group Berhad and was eventually converted into a public limited company.
It also changed its name to 'Ncell Axiata Limited' on 3 August 2020. As of now, Ncell has become one of the biggest mobile service providers in Nepal with over 1.65 Million Subscribers and annual revenue of over 10 Billion every year.
Ncell provides loan / sapati to all its prepaid subscribers/customers having a Ncell SIM card of 15 days or older. Whenever your balance is zero or less than Rs. 5, you can take sapati from Ncell by dialing *9988#. If you need to finish a conversation or surf through Internet but can't immediately recharge then you can take a loan from Ncell.
Related: Ncell Nepal - Company Analysis, Success, History, Net Worth, Yearly Revenue
Apparently, Ncell has now started providing various sapati services with the same service fee rate. The sapati services include Balance Sapati (Rs. 40), Data Sapati (600MB), Double Balance Sapati (Rs. 80), Double Data Sapati (1200MB), Voice Call Sapati (15 Minutes), and Mini Data Sapati (200MB).
Most of these sapati services were initiated through people's needs and demands. Also, all these sapati services can be used/consumed only once per SIM card or Subscriber and should be recharged to use next time.
The loan amount remains as due in your main balance along with Rs. 2.55 as a service fee which will be cleared when you recharge next time. Also, if the recharged amount is less than the sapati amount then the entire recharged balance will be deducted.
However, if you still want to call someone even when your balance is zero then I got you covered. Ncell has also introduced a feature known as 'Low Balance Call'.
I think you have figured out what this service does just by knowing the name. Yup, it's just like what the name says. You can call someone even if your balance is zero and Ncell allows only three low balance calls per day for each subscriber.
To use this service, just dial '17102' before the number of the person you want to call. In this case, the call amount will be deducted from the receiver's balance. So, this is like a fee for using this service. But if the one you are calling also has zero balance then this service won't work.
And now comes the main query, what happens if you don't clear Ncell sapati amount?
Well, Ncell provides sapati services only once and it is compulsory to clear the previous due amount to take a loan again. As per Ncell's statement, "You will be able to receive incoming calls only and not able to take another Sapati until the previous one is cleared."
From this statement, we actually got our answers. Even if you don't clear your sapati amount, nothing consequential is going to happen. Ncell is not going to call you neither they will deactivate your SIM card. Yet, they might send you text messages saying to recharge your balance.
To be honest, I was also very curious about this subject matter and was looking for answers for so long. After doing some research, I finally got my answers and wanted to share them with you as well.
I visited Ncell's official website and searched for it, I did found a specific section for this i.e. Ncell Sapati. Yet, nothing about the 'Not Clearing Sapati Amount' topic was mentioned except for the limit/prohibition from the next sapati.
If you want, you can visit their site yourself to know more about Ncell and its services.
And that's it for this article. See you all in the next article.
Best Regards!!