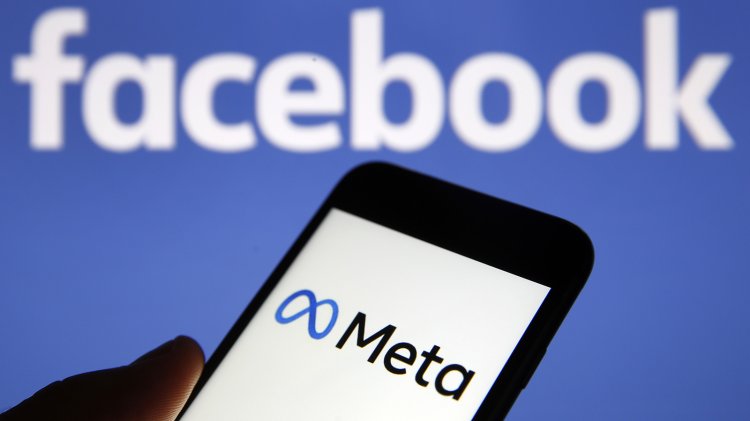 The past couple of months have been really unfortunate for Facebook as it has been going through a lot of problems. It was only a few weeks ago that it had a technical error and all of its servers were down for almost 6 hours. Along with that, the company got a lawsuit saying that the platform apps were harming small children's psychology.
Facebook's stock price also went down by great margins losing its place as a trillion-dollar company. The company is also struggling to maintain its profits and the company revenues have also declined a lot this year. A majority of its users are shifting from Facebook to other social media platforms due to such reasons.
Initially, Facebook was started back in 2004 with the purpose of making online communication easy for everyone. Since then, the company has achieved many great feats and achievements in its journey. The company's CEO, Mark Zuckerberg, and the team have been bringing many changes and updates to the platform to make it even more user-friendly and efficient.
Facebook, being a billion-dollar company, is one of the world's most valuable and widely used social media platforms. Every day, billions of people spend their time scrolling through their feeds and communicating with their friends and family. There's hardly anyone who doesn't know about Facebook or haven't heard about it.
However, the company recently changed its name from Facebook, Inc. to Meta Platforms, Inc. Here, 'Meta' is a word taken from 'Metaverse' which refers to 'Virtual Reality'. Yes, the company is now focusing on virtual reality and has been working in this for the past few years. They were already giving the hints even before they officially change the brand name.
As per reports, Facebook's CEO, Mark Zuckerberg officially announced this change in its annual conference meeting held on 28th October. Mark stated that the company is shifting from building apps to building metaverse. To make this goal even more efficient and effective, the company had opened job vacancies hiring about 10,000 employees for this project.
Related: Protect Your Facebook Account From Being Hacked By Doing These Simple Steps
Facebook in its recent tweet said, "The metaverse is the next evolution of social connection. It's a collective project that will be created by people all over the world, and open to everyone. You'll be able to socialize, learn, collaborate and play in ways that go beyond what's possible today."
From this tweet, we can interpret that the company is still now deviated from its main goal of connecting everyone all over the world. But what's changed is their approach and methods of accomplishing this task/goal. They say that this is open source meaning it is open to everyone and anyone can contribute or help develop this platform.
A few other apps/platforms have tried doing what the Meta Platforms is trying to do but results have not been that effective. VR chat is such a platform that kickstarted this approach but it didn't get that recognition. Yet, the future is not foretold so this time - much better performance and results can be expected. Years of experience, data of billions of users, hardworking employees, etc are the main supporters of this project.
Although the company has changed its name from 'Facebook' to 'Meta', its apps and subsidiaries won't. Apps developed by the company such as Facebook, Instagram, Whatsapp, Messenger, etc remain the same. It means that this change doesn't have much or no impact on its already completed projects. However, a few new changes and updates relating to metaverse can be expected from these apps.
After all, the company's user base and revenue are dependent upon these platforms. So, they won't be doing any careless move which harms their user base and the company's performance overall.
P.S. There's a video explaining everything you need to know about the metaverse and the company's updates and plans. This video is available on YouTube uploaded by the channel named 'CNET'. In this video, Facebook's CEO, Mark Zuckerberg has explained about the 'metaverse' in 11 minutes. So, if you have any queries or confusion, you can refer to that video for the answers.
Here's the video if you would like to watch:
If you ask me, this metaverse thing is actually quite good with regard to growing advancement. But I would really appreciate it if everyone can access this platform. Also, I am really glad that these changes won't be having any impact on other social media platforms.
As an Instagram user, it would really suck if they bring any lame updates to the platform. I am happy with how the other apps are performing as of now as their user interface and working principles are really good.
To be honest, I don't really care what the company does but it would really displeasure me if they try to do ant cringe change or updates. We already have enough of that, Please!
Anyways, I hope they don't get triggered by these responses and do what I forbade them to. Yikes!!
I hope you got to learn something new today and yet, more articles are on the way so stay tuned.
Until next time, Take Care!!
Best Regards!!